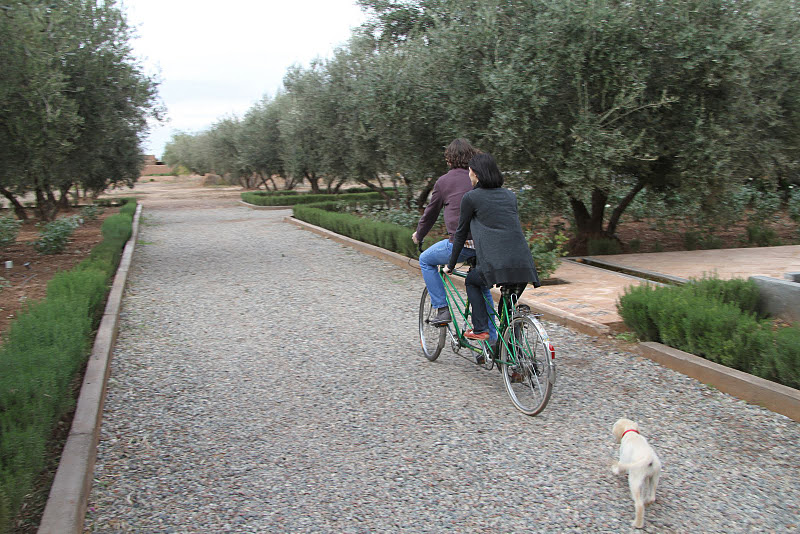 In one week I had three floral projects, and then on december 20th I left to Morocco. We are going to be for a few more weeks before we head east and start a three and a half month tour through the middle east!
here we are on a stroll with the tandem bike a few frenchies left behind at the place we are working.
I will be back in April just in time to hit the ground running for wedding season. I will still be in contact while I am gone, so feel free to send me any e-mails.